Helping Your Feet

since 2003
Our team of certified pedorthists has been helping you solve all your foot problems at Thera-Ped Foot & Ankle Clinic in Moncton since 2003. Alison Smith, a Canadian-Certified Pedorthists, opened the clinic next to her family-owned shoe fitting store, The Shoe Tree, where she worked between 1995 and 2003.
She decided to open her practice to complement the services offered at the shoe store. The partnership's goal is to help people have healthy and happy feet. She was quickly joined by her colleague, Deny Dallaire, a year later. Since then, the orthotic specialists have crafted numerous insoles and shoes that have helped alleviate their patients' foot pain.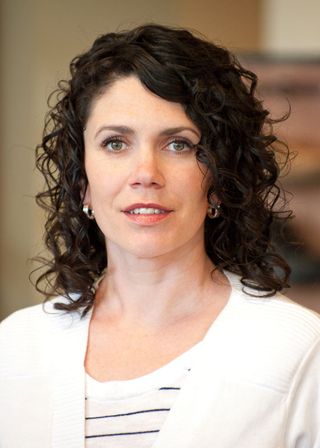 Alison Smith
President & Owner Canadian Certified Pedorthist C.Ped (C)
Alison opened Thera-Ped Foot and Ankle Clinic in 2003. She attended college in Moncton and graduated in business in 1998. After a few years of successfully establishing herself within the local business community, she decided to return to her roots in the footwear industry where she had worked part-time alongside her father at The Shoe Tree since the age of 15. In 2001 she joined the retail footwear business full-time and within two years she had taken the reigns of a new pedorthic clinic located next to the retail footwear outlet. She successfully studied for and completed her C.Ped Tech(C) in 2005 and her C.Ped (C) in 2009.
Alison is now president and owner of Thera-Ped Moncton Inc. and vice-president and manager of The Shoe Tree where she plans to become president and owner once her father retires.
Alison is a current board member and former president of The Pedorthic Association of Canada.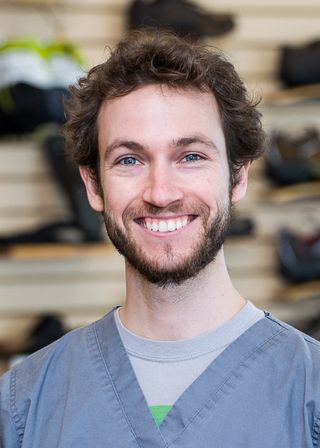 Jean Marc Gallant
Canadian Certified Pedorthist C.Ped (C)
Jean Marc is the newest member of our Thera-Ped team. He joined us in June of 2016. He has a degree in kinesiology and has studied pedorthics under Pierre Bujold and Alison Smith since entering the field.
Jean Marc received his Canadian certification in pedorthics in the fall of 2015. We are thrilled to have Jean Marc join our team. His strict adherence to industry standards and commitment to his patients' wellbeing make him a perfect fit for our organization.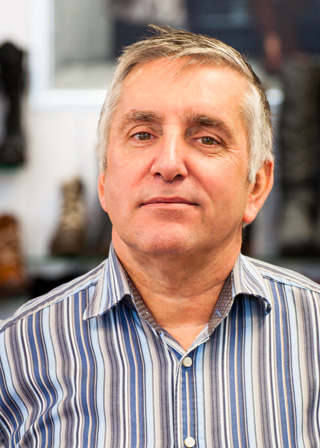 Rick Prenger
Canadian Certified Pedorthist C.Ped (C)
Rick Prenger, C.Ped (C) grew up in Thunder Bay, Ontario. After graduating from high school, he joined the Canadian Military where he led a varied, interesting, and educational career for 20 years. After retiring, he attended Northwestern University in Chicago and obtained his Certified Pedorthist certification in 1999. He also attended and completed the Carville Approach to the Management of Neuropathic Foot Problems in Louisiana. After a number of years as a CPed, Rick decided to become a Canadian Certified Pedorthist C.Ped(C). He has taught several courses in off-loading foot ulcers and has worked as a pedorthic consultant both in Canada and the USA.
Rick specializes in helping patients with diabetic, ulcer, and arthritic foot problems, by footwear modifications, fabricating custom-made foot orthoses, and shoes.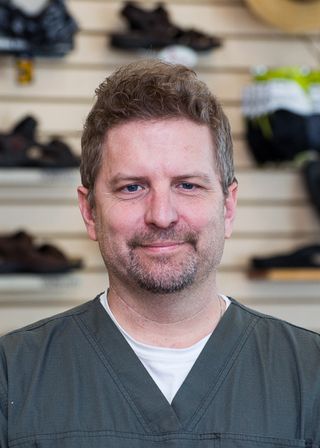 Pierre Bujold
Canadian Certified Pedorthist C.Ped (C)
Thera-Ped Foot and Ankle Clinic has partnered with Pierre Bujold and his team for a number of years. We are thrilled to have Pierre visit the clinic every two weeks to see and treat a wide variety of patients from all over the province. Pierre is a Canadian-Certified Pedorthists and has been making custom made foot orthotics for over 26 years.
Pierre has clinics in Moncton, Campbellton, Edmundston, Bathurst and Miramichi where his patients benefit from his many years of experience as a Canadian-Certified Pedorthists. Pierre specializes in Plaster of Paris Slipper Casting, designed for custom made orthotics.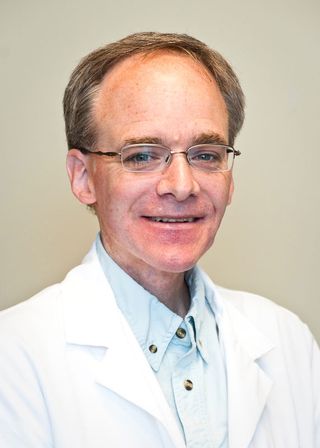 Deny Dallaire
Canadian Certified Pedorthist B.Sc., C.Ped (C)
Deny Dallaire, B.Sc., C.Ped(C) has played a key role with our Thera-Ped Moncton team since joining us in 2003 when the clinic opened. He received his Bachelor of Science degree from l'Université de Moncton in 1995 and started practicing pedorthics in 1997. He was first certified through the Board for Certification in Pedorthics of the United States in 1997 and then he received his Certified Pedorthist (Canada) designation in 2003.
Although Deny helps manage a variety of foot and lower limb conditions, he specializes in pedorthics as it relates to the diabetic foot. Working closely with other health professionals at the wound clinic at the Moncton Hospital, Deny has become an integral part of their diabetic foot wound care team. In the past two years, Deny has also significantly built up the custom-made footwear component of his practice, thus allowing him to offer the full scope of pedorthics to his clients.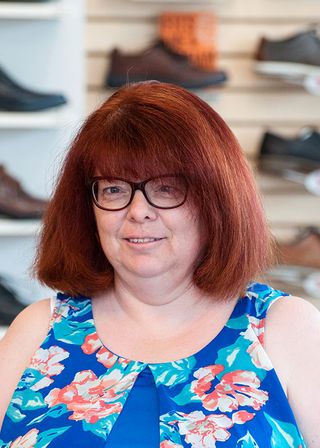 Rose Boudreau
BSN Expert Certified Fitter
Rose joined the Thera-Ped Foot and Ankle Clinic in 2008. Rose is a key member of our team and fills a number of very diverse and important roles in addition to her primary role as the clinic administrator. Rose is a Sigvaris Certified Fitter specialising in compression medical stockings and therapy socks since 2009. She's also a Bauerfeind Certified Fitter that specializes in made to measure custom medical compression garments since 2009. Since 2016, Rose is also a BSN Expert Certified Fitter that specializes in lymphedema garments.
Rose is professionally trained to fit ankle and knee braces, diabetic air cast walking boots and over-the-counter footwear insoles. She has a vast knowledge of fitted footwear, plantar fasciitis sleeves and diabetic socks.